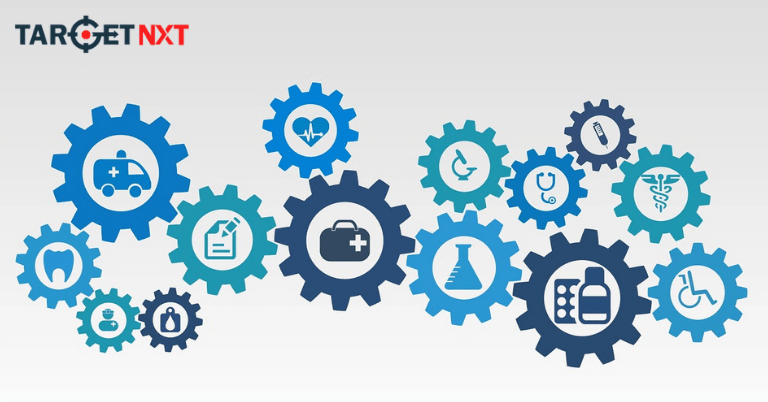 Every business comes with its fair share of legal challenges and baggage no matter what the industry, every business owner at some point is bound to face legal challenges. Therefore, every business owner must be aware of the regulations his business is bound to and be prepared for any legal hassle. Speaking of legal hassle, one such industry that is a legal dispute magnet is the healthcare industry.
In the healthcare sector, you are basically dealing with people's lives. Hence, very high standards and perfection are always expected. Failing to do so attracts a lot of attention from government authorities, and more importantly public attention, bringing to your doorstep a heap of legal issues. In addition, the introduction of funding has completely changed the healthcare legality paradigm. Therefore, it has become crucial for medical businesses to be up to date with the law and keep up with the changes if they wish to stay longer in the business.
Below, are few common yet most important legal hurdles the healthcare industry is facing right now…
HIPAA Compliance
Apart from making sure the patients are safe hospitals today also have to make sure that their data is safe as well. Authorities treat patients' data as highly sensitive, that is why there are strict laws and guidelines around data protection compliance in the healthcare industry. The government passed the health insurance portability and accountability act (HIPAA) to safeguard patients' records and enforce proper data protection protocols in medical organizations.
A few years ago, HIPAA did not require a significant investment while the technology and cyberattacks were on the lower side. Advancements in technology raised the number of cyberattacks, practices are now obligated to lift their guard as well. Practices will find themselves in a deep legal soup when found that it wasn't observing HIPAA compliance in case of a cyber attack. The best way to avoid such situations is investing in good security software and putting together a dedicated IT team to guard the sensitive information and reduce the damage caused by an attack.
False Claims
Now, moving on to the False Claims Act, it was implemented to cease frauds against the government. We all are aware of medicare and Medicaid payments, federal programs that are meant to help the needy, when misused bring down a lot of legal disputes. According to the authorities, the medical business or organization must make sure that these federal programs are not misused, both the patient and the practice are held responsible for false claims.
Practices must ensure and verify that the claims made are legitimate and not false, practices are advised to immediately report a mistake, otherwise, they are going for a legal ride. In light of the false claims act, the healthcare industry has witnessed a rise in whistleblower cases. In most cases, it is the rival organization that blows the whistle trying to gain leverage over their competitors. Hence, practices have to be extra careful regarding the payments, because there are many sets of eyes watching your move waiting for you to not report a mistake, even be a minor one.
Telemedicine
Technological advancement is reforming the whole paradigm of business of every industry including healthcare, doctors are now able to perform complex surgeries, accurately diagnose ailments, and effectively commence treatment, which is absolutely a thing to rejoice.
However, there is a catch, the healthcare technology that helps the public also brings legal issues with it. One such example is telemedicine, the latest breakthrough in the healthcare sector.
So what exactly is telemedicine?
The process of delivering medical advice through an electronic communication medium, while the patient and doctor are in two different locations. In simple terms, you can seek medical attention through a phone or video call. It can prove to be very helpful in times of an emergency, saving the time required for the doctor or patient to travel to the designated location.
It is a great initiative but it does arise some issues, such as the doctor being licensed in the state the patient is in, every state requires the doctor to be licensed in that particular state to practice in that state. Now, there will be a problem if the doctor is indulging in telemedicine with a patient present in the state he is not licensed to practice. In addition, there are some states which have passed laws regarding physician-patient relationships. It is prohibited to commence telemedicine service until a physician-patient relationship is established in a face-to-face meeting.
Antitrust Issues
According to the antitrust law, competing hospitals are obligated to join together and share pricing information, presenting a legal challenge by the accountable care organizations or ACOs. The main objective of implementing accountable care organizations is to help hospitals lower the prices, although it is also important to state that the potential actually exists for ACOs to behave as the medium to raise prices.
Medical Malpractice
Medical malpractice can be called termite when it gets into a medical business, eats it up from the inside, and eventually forces it to collapse to the ground one day. Well, this problem isn't a new one and isn't going to go away. In most cases, the patient is harmed further due to the negligence of the doctors, and sometimes deliberately, under such situations, the medical organization is going to find themselves in a huge lawsuit leading to a hefty settlement amount on failing to prove their innocence.
In addition to a large settlement amount, the responsible doctor may get his license terminated, and, likely, the medical organization itself shall also be enforced to shut down. Hence, it is advised that medical businesses avoid such situations at any cost by hiring experienced and responsible doctors after a thorough background check.
Employment and Labor Issues
Medical organizations these days are facing claims growing regarding age discrimination in association with termination. To avoid any legal lawsuit, hospitals must nowadays provide a proper job description and produce formal policies regarding employee release.
Antikickback
The financial relationship between a physician and a hospital is bound by regulations under the anti-kickback statute. AKS prohibits the exchange of remuneration for referrals for services payable by a federal program such as Medicare. Not falling in line with the AKS might stir up the legal pot, resulting in huge penalties.
Final Thoughts
Dealing with human life is sure to make the situation in the healthcare sector intensely sensitive, resulting in stricter laws and tight regulations. Every medical business owner has to educate themselves about the rules their business is bound to, therefore the above article is a humble effort to spread awareness about the biggest legal challenges faced by the Healthcare Industry.
Found this interesting? Help us spread the word.